Mother's Day – Gift Ideas For Mom
Mother's Day is right around the corner on May 8th and it's time to start thinking about gifts for Mom! This is one day a year dedicated to Moms, live it up and let your family take care of you and show you how special you are to them. You may be the mom who likes surprises, has to give your husband a gentle reminder of ideas, or just buys it yourself! It doesn't matter who you are or how you get it done, we just want to make sure you're not disappointed. At the end of the day, Moms will love anything her family gets her… but here are some ideas on gifts she deserves:

---
Pampering
Every mom could use a little me time and pampering. At Renew Mama, we have great massage therapist who are fantastic at releasing muscle aches and help to reduce stress! Lisa Gowins, one of our massage therapist, is offering a Mother's Day special:
$85 – hot stone massage
$55 – relaxation massage
Click here for more information on our massage packages.
---
May 1st to August 31st, get unlimited yoga, barre, and mama circles for you and all the kids! Along with, a FREE Renew Mama water bottle and 10% off workshops & retail. For 4 months, do as many classes as you want and don't pay anything extra!
---
Are you a Prime Member yet? If not, this may be something you'd really LOVE. Being a member you'll get: FREE 2 day shipping, 20% off diaper subscription, 15% off registry items, Prime music and photos, and MORE. Already a member, create a wish list for your family to purchase from to be sure you get exactly what you want 🙂
---
Cleaning Lady
Spring is here and you know what that means… spring cleaning!  Need someone to come in and do a good DEEP clean for you? Look into hiring a cleaning service to clean your house once a year, monthly, or even weekly! Every mom could use a break from cleaning.
---
Salon Gift Card
Most moms have their favorite nail or hair salon that they visit frequently. Let your family know the name of the salons, then they can purchase a gift card and your next visit could be their treat!
---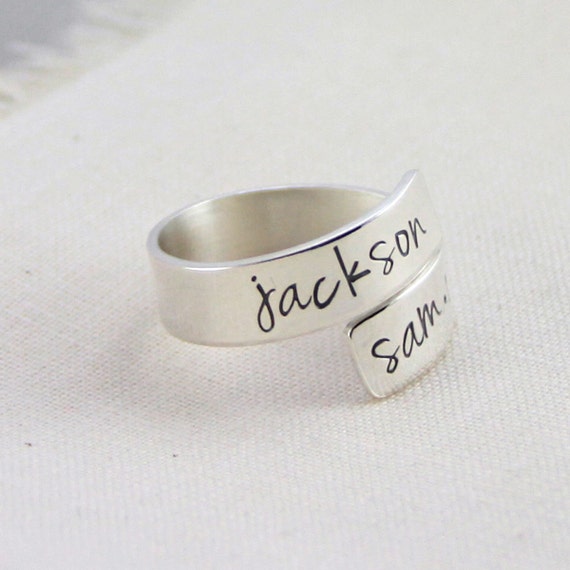 Personal Creations offers unique Mother's Day gifts like birthstone jewelry and family keepsakes.
Photo credit: Etsy
---
Mom's Day Out or Family Day
Maybe you just need a day to yourself to do anything you want or you don't see your family enough and want a day dedicated to spending time with them!
---
Personal Styling Service
Don't have time to shop, but need some new cute clothes and accessories. Ask for a subscription for Stitch Fix or Le Tote for everyday or maternity attire. If you're nursing, try Mamas MailBox.
---
If you like the ideas listed, feel free to pass this along to your husband as a gentle reminder 🙂 We hope you found this helpful or got you thinking about Mother's day. Post in comments below, if you more gift ideas to share. Happy Mother's Day to all you mamas… you're awesome and deserve the best!